Aims and Scope
Wafaa T Salem, Khaled A Alsamahy, Wael A Ibrahim, Abear S Alsaed, Mohamed M Salaheldin
---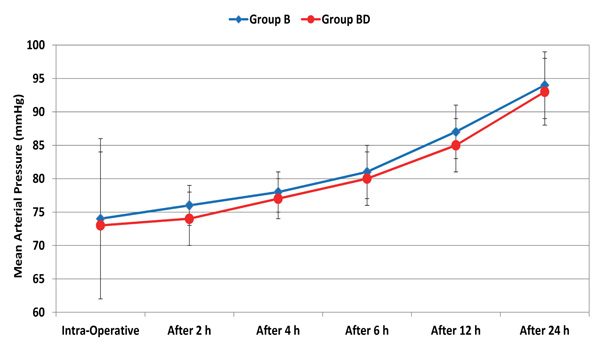 Background:
Extended midline laparotomy incision is accompanied by intense pain postoperatively which affects patients' physiology; therefore, good control of postoperative pain is mandatory to decrease the adverse effects on the body. Ultrasound-guided Bilateral Rectus Sheath Block (BRSB) is one of the options to achieve this goal.
Objective:
The study aimed to assess the analgesic potency of adding dexmedetomidine to bupivacaine in ultrasound-guided BRSB in cancer patients with a midline laparotomy incision.
Methods:
Sixty adult cancer patients planned for laparotomies with extended midline incision were included. Ultrasound-guided BRSB was performed immediately after the induction of anesthesia.
Patients were classified randomly into two groups; B group, where only bupivacaine was used for BRSB and BD group in whom a mixture of bupivacaine and dexmedetomidine was used.
Results:
A significant decrease in visual analogue scale scores, total morphine consumption, postoperative nausea and vomiting and postoperative cortisol levels was observed in group BD.
Conclusion:
Dexmedetomidine as an adjuvant to bupivacaine in US-guided rectus sheath block bilaterally proved to be effective for proper pain management postoperatively in cancer patients after extended midline abdominal incision.
---
April 30, 2019